Manplow Fury Snow Pusher w. EZ Glide Edge | FURY
The Fury is an extra-wide snow pusher designed to make short work of even the heaviest snow falls. The PRO Fury Line features a lightweight aluminum, U handle and the patented EZ Glide Edge. The EZ Glide Edge is durable enough to clear snow from aggregate, broken concrete or gravel surfaces but will not scratch or gouge wood or composite decking material like a steel edge will. MANPLOW's are designed to be DURABLE. You can expect your MANPLOW to triumph over Mother Nature season after season. MANPLOW PRO Fury models feature a replaceable EZ Glide Edge; expect 200-300 shoveling hours before needing to be replaced.
Features: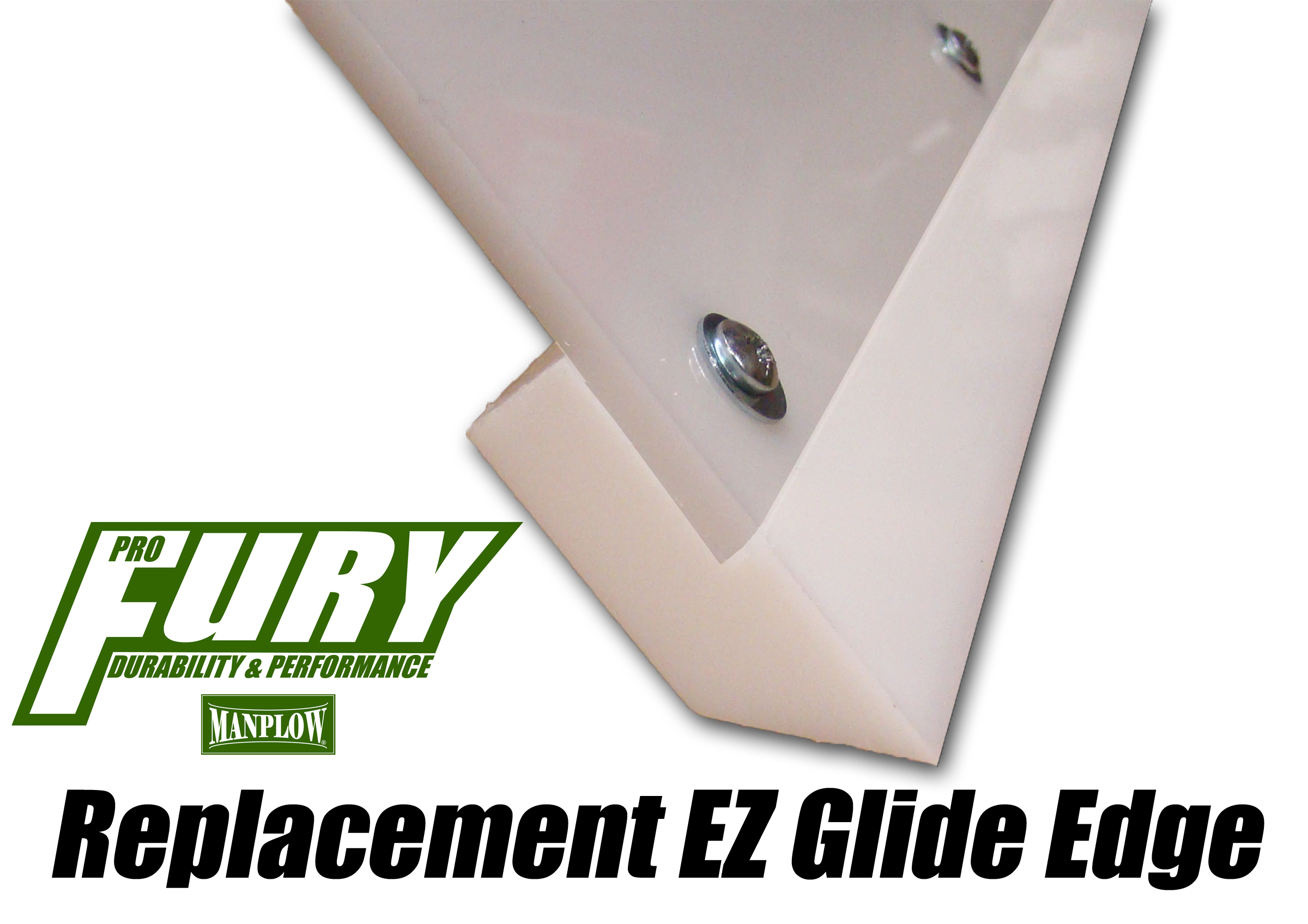 DURABLE, not disposable; Expect years of service.
Extra-Wide Blade clears large areas FAST.
Will not scratch or gouge sensitive surfaces like wood or composite decking material.
Eliminates nearly all friction so all your energy is directed toward moving snow.
EZ Glide Edge is replaceable on PRO Fury models; expect 200 shoveling hours per edge.
Strong enough to push loads in excess of 300 lbs.
Height: 50"
Blade Height: 13"
Weight: 24" 6 lbs | 32" 7 lbs | 42" 8 lbs
Assembly requires tightening 4 bolts.
Optional Grab Bar available for all sizes
PRO & Fury... What is the difference?
The PRO and Fury Line have the same Handle and Blade. They both feature the replaceable wear strip called the EZ Glide Edge. The PRO has a wider EZ Glide Edge (nearly 2 inches wide) and the Fury's EZ Glide Edge is over 1 inch wide. The PRO EZ Glide Edge will last about 300 shoveling hours before needing replaced and the Fury about 200 shoveling hours.