Vision Works 7" Digital Wireless Camera System | VWIC700-WL
Vision Works digital wireless 7" camera system, which is a portable kit that is a great solution to the blind spots on various industry applications. It's equipped with a 700 TVL camera. Our digital wireless monitor has four camera inputs, with the ability to toggle between the 4 camera views. You can easily switch between your camera inputs with the remote that's provided in the kit. We give you the option to power your monitor with our cigarette lighter adapter, or choose to hard-wire into your system. It's important to understand that with a wireless system, you still need to get power to the camera (unless you choose to add our mobile battery pack to your wireless package). Often times, users will choose to hard wire to a power supply near their blind spot. The kit comes with the cables required to hard wire your system. Be sure to to provide a clear line of site between your transmitter and receiver.​
While this system takes a micro-sd card (4-128 GB), we do not provide the micro-sd card in the kit. You will get approximately 1 hour of footage per GB.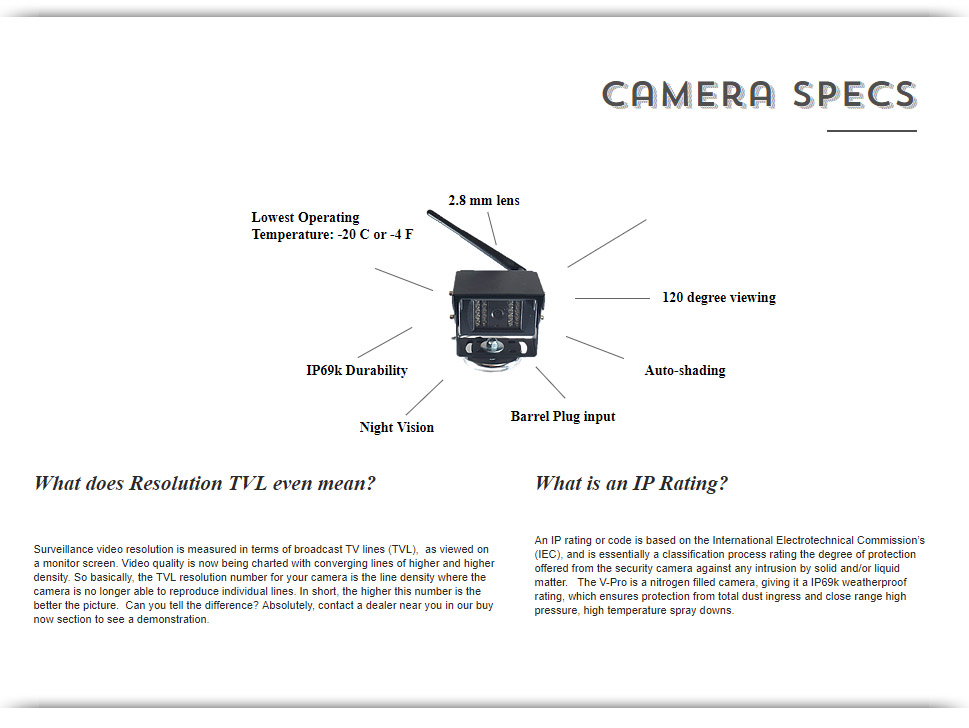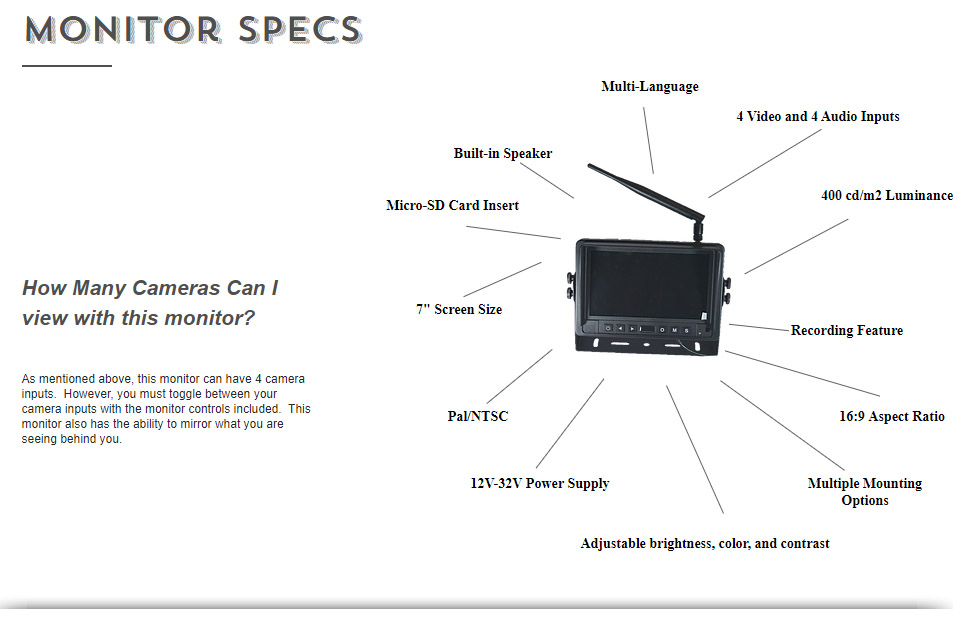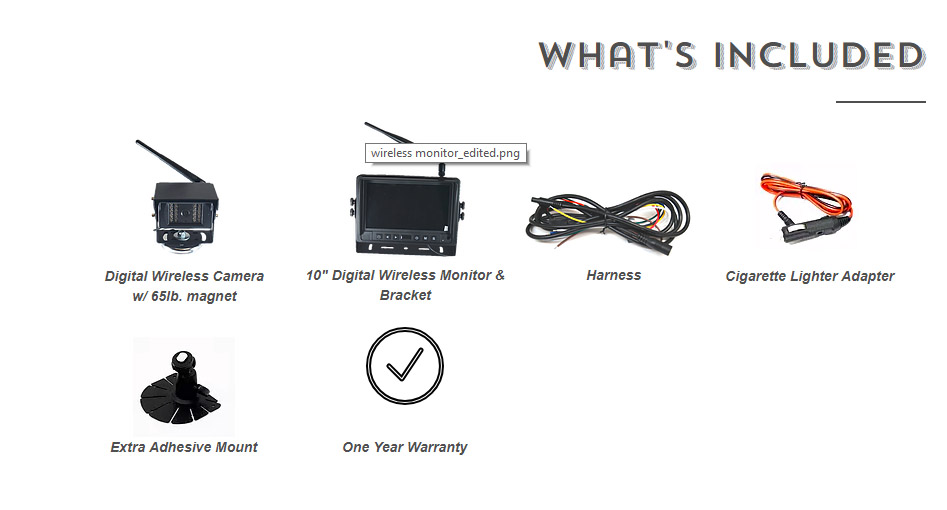 **Extra Adhesive Mount Shown - NOT INCLUDED